APreservation of
Traditional arts
Provide Guidance 
and Support
Culture and History Appreciation
The US Rengokai provides like-minded Okinawan Karate and Kobudo practitioners a platform of peer recognition, wisdom sharing, and caring for each other in an atmosphere of solidarity and camaraderie.  
ABOUT THE RENGOKAI
The US Rengokai is an affiliation of like-minded Okinawan karate and kobujitsu seniors and leaders in the martial arts world. All current board members of the US Rengokai have attained the rank of 10th Dan (Judan) in their respective styles. They represent more than 300 years combined experience as Senseis in Okinawan traditional "old school" systems. Membership in the US Rengokai is carefully regulated, and induction into the group is by unanimous approval by the Board of Directors.   
The US Rengokai recognizes the autonomy of all affiliates and members. Members have the freedom from external control or influence, and are independent in every respect.  It is not the intention of the US Rengokai to interfere with the fundamental rights of each member/group to remain sovereign and self-governing. Consequently, any assistance, support or guidance provided to a member will only be rendered when requested.
WHY WAS THE USA RENGOKAI FORMED?
The primary purpose of the US Rengokai is to establish a cohesive bond between traditional Okinawan martial artists. It is a platform for sharing and caring for each other and to provide an atmosphere of solidarity and camaraderie.  
It is a non-governing body with the desire and ability to acknowledge Senseis for their lifetime achievements in the arts and (when necessary and appropriate) to bestow rank and titles. This is provided to the martial arts community without charge.  The US Rengokai is a central place to seek out like minded practitioners of all Okinawan styles. 
WHAT CAN THE US RENGOKAI PROVIDE?
The US Rengokai can provide the following: 
1) A central database or directory which can benefit anyone seeking out legitimate traditional Okinawan martial arts practitioners and Dojos in their area, and know that if these practitioners are members of the US Rengokai they can be trusted to be legitimate.
2) Existing practitioners can join and become part of the growing "directory" and benefit from the recognition of peers.
3) The US Rengokai can provide opportunities for advancement to those high-ranking Senseis who have been "forgotten" or misplaced by their teachers. In some cases, founding teachers/leaders have died or become inactive, and their students are left with no place to turn and carry on without benefit of guidance and/or counsel from their original teachers. 
In other cases, senior students have been abandoned or discarded simply because they had no official "ties" to Okinawa. While we agree that there are many Okinawan Masters who have always had great love and devotion to their non-Okinawan students, there are others who may not share that devotion.  
Additionally, there are cases where the Okinawan founder of a dojo/style has passed away and his son inherits the leadership due to the bloodline; in these cases there may be those who are senior to the "inheritor" in the areas of experience, skill, and wisdom, and they find themselves in a situation where they have to go at it alone.  
It is our concern that these properly trained and committed practitioners, with decades of devotion and dedication to the arts, should not feel alone in the world. 
WHAT DOES THE FUTURE HOLD?
The future of Okinawan karate and kobujitsu depends on the continued ability of its senior Senseis to carry the torch and pave the way. This includes the many qualified Senseis who are not teaching on Okinawa.  The US Rengokai will do its part by providing a medium of unity so that all who wish to continue to preserve the purity of the Okinawan arts can do so as part of a greater community.
The US Rengokai is a new concept outside the mainstream of Okinawa, and is in its infancy. Nevertheless, all great things must start with concepts and planning, and work from the bottom up. The organization will gradually expand in numbers, and eventually have more Okinawan martial arts styles represented as members and on the Board of Directors.  
WHAT IS THE ETIQUETTE OF US RENGOKAI?
The US Rengokai will be ever mindful of its responsibility to follow classic Budo etiquette. It is the essence of traditional Okinawan martial arts and the heritage we claim:  Honor, character, integrity and moral values.  Conduct in all things dealing with its members or the public at large will be done with courtesy and respect.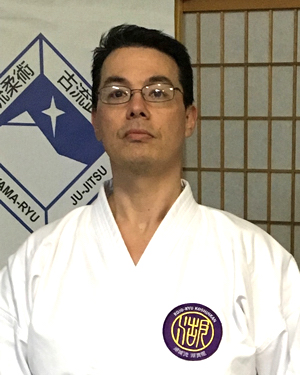 Chris Hoshiyama
Hanshi 10th Dan
Koshinkan Karate Kobudo Assoc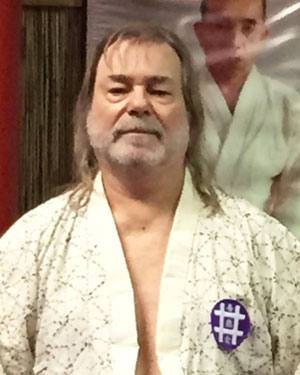 Tim Rodgers
Hanshi 10th Dan
Zentokukai Shorinji-Ryu Tode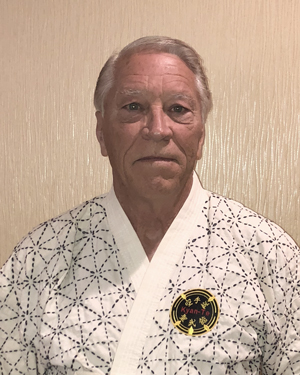 Larry Hall
Hanshi 10th Dan
Zenshuha Karate Do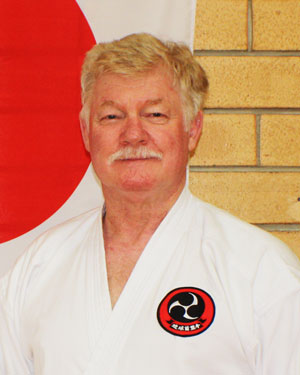 Garry O'Connor
Hanshi 10th Dan
Takahashi-Ha Shuri-Te Assoc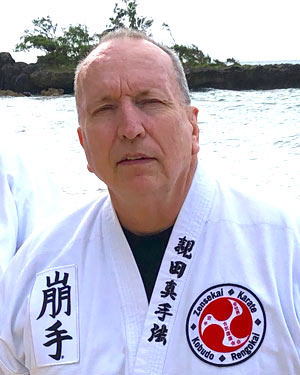 Greg Lindquist
Hanshi 10th Dan
Zensekai Karate Kobujitsu Rengokai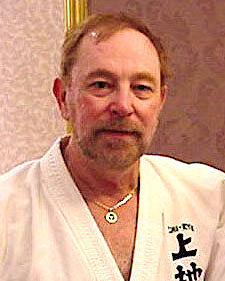 George Mattson
Hanshi 10th Dan
International Uechi-Ryu Karate Federation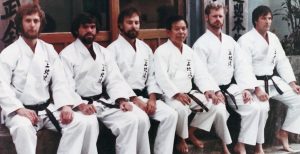 The US Rengokai is very happy to announce the induction of Hanshi George E. Mattson into its Board of Directors.   George E. Mattson is
Read More »